MDONYA OLD RIVER CAMP
News from the wild side
What is so attracting us in coming to the wild Africa? Surely not the lure of profit.
Here at Mdonya Old River Camp, we have a theory. Us, adventurers of Africa, are looking for what the modern society has taken away, following our wildest instincts, returning to the base of Life, feeling the rawest emotions that are hidden deep inside our souls. But what does it have anything to do with our camp?
Well, one of our most exciting sighting of the month was seeing a cheetah, hunt. Cheetahs, are not part of the big 5, far from being the most dangerous and are often disregarded as big cats. That specific day, tables turned. It was another beautiful day, the sun was at its highest in the clear blue sky. Everything put together, our guests were pretty certain that most animals would find shelter to this hot weather under an umbrella thorn and rest in the shade until later afternoon. The Great Ruaha river was peaceful and almost empty. Giraffes as well as zebras were hydrating themselves with the water left under the curious eyes of an elephant bull. Impalas were grazing on the river's edge, munching away the short grass left. But what no one had seen, was this beautiful yet deadly female cheetah, crouching next to a termite mound.
Flatter than the grass, silently waiting for the right moment to bounce out of cover. Faster than any other land mammal, the time had come for her to propel herself, stretching her long legs and stretching her flexible spine. Armed with semi retractable claws and a long balanced tail, she cross the sandy river within seconds reaching the impala herd that had not seen anything coming. Nevertheless, impalas are extremely reactive and all jumped in the air while snorting. The cheetah could not be less attentive to this little detail as she ran through the herd, she already knew who she was going to take down!
But today would not mean success for her, the impala more clever than we think, was heading back to the elephant bull in the river bed! Now facing us, still in full chase, the guests had the most amazing sight of one of the most elegant cat on Earth running towards them. Her bright orange eyes were fixed, her head still, while her body was in full movement. The stretch of spots that had became her body with speed, was mesmerizing the whole vehicle who were all standing quietly, waiting for the outcome. She was almost flying. Unfortunately, the young elephant bull that had seen enough, turned around and trumpeted, surprising the cat that instantly slowed down.
The hunt was a miss.
Her body overheating due to the chase, she now had to stand down the heaviest mammal on Earth. But this was enough for one day, in a swift movement, she dodged the elephant poor attempt on hitting her and climbed on a dead tree to escape from him and look for some shade to go lie under. It took a couple of minutes for our guests to realize what had just happened.
This was one of our multiple sightings witnessed by our guests this month.
Fundi mtoto, the young leopard living around camp, was also spotted a couple times by our guests and their Maasai. On one specific occasion, when the guests were walked to their tent by our Masaai, they had the surprise to see him lying on the veranda, against the tent. Probably looking for some warmth from the hot day. Not once did he show aggression signs before he decided to casually move on to the neighbor tent. The other occasion, on an early morning, he had caught a Dikdik on the path to a tent. Isn't this amazing!
We are very pleased to see him healthy and it ease around camp and hope he will settle here.
It is believed that the area where Mdonya Old River camp is based is empty but this could not be further away from the truth.
But enough said, simply join us on your next African holiday!
Until then,
Best wishes,
Iris, Kingsley and all Mdonya Team.
p.s. thanks to Mauricio and Becca for sharing with us their marvellous pictures, click on the gallery to watch all of them.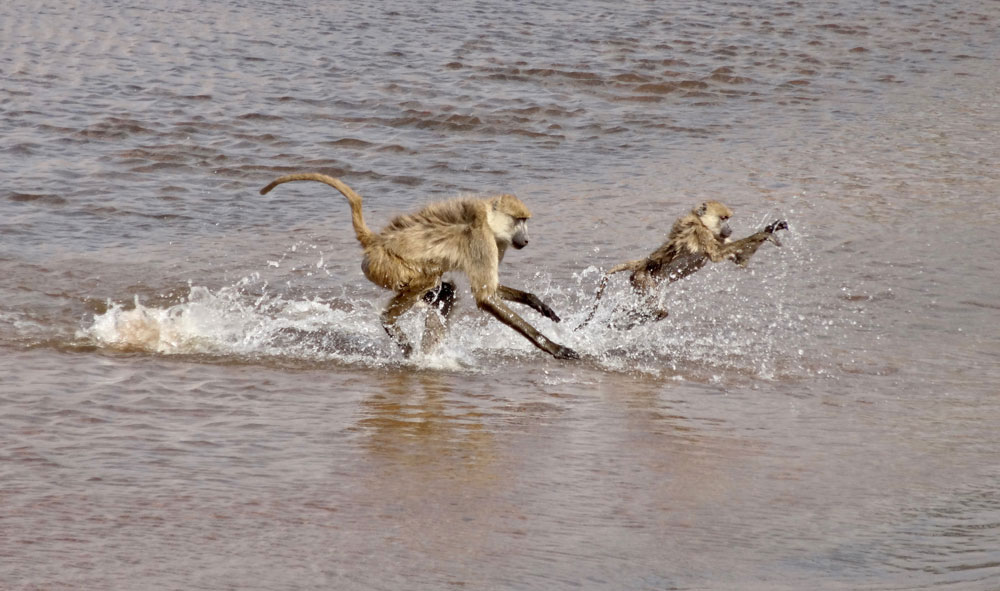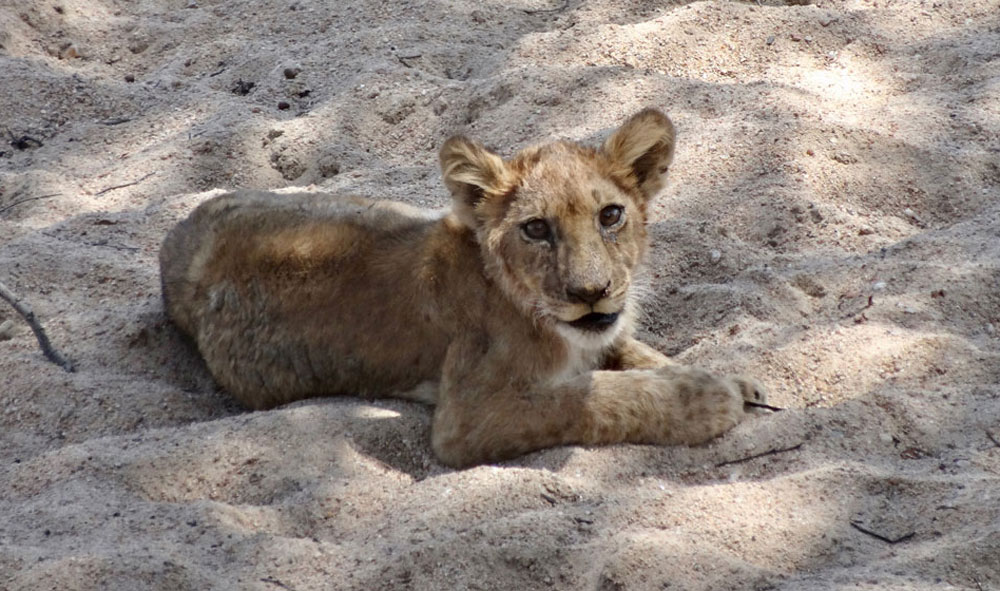 p.p.s. take few seconds to watch these 3 videos of elephants in Ruaha and in camp: few things can be more peaceful than watching them and listening to the sounds of Ruaha.