MDONYA OLD RIVER CAMP
News from the wild side
At Mdonya Old River Camp, we believe in green energy, but it is more difficult than one would think to make the 'big move'.
Since the camp started, solar panels were used to heat the water from the showers but also to provide electricity for the main area. As time progressed, we wanted to take a step further in becoming healthier for the environment. Plastic is the biggest problem the world is facing and we thought that if we could reduce our plastic use, we would contribute to making the world a better place. Finding a suitable product for our guests to use was difficult and challenging. Nevertheless after a few months of intensive search, the new aluminum water bottle arrived, branded, shiny and of course reusable!
Now, for guest comfort and our peace of mind, water is offered in aluminum bottles and we have considerably reduced our plastic consumption. But that is not all, while some of our kitchen tools were still working on gas, we decided to shift it to solar energy. We had to invest a lot on new solar panels but it is now official, our kitchen and fridges run of solar panels too. Needless to say that for the last few years, all our waste go to special recycling sites off the park to be treated and re-used. Going greener was our challenge for 2019 and by the second month we have already succeeded!
Back to the wild side, wildlife has not been missing.
Elephants in Ruaha have been giving our guests a good laugh and in interesting lesson on how baby elephants come around. Rivalry, fighting and trumpeting as well as the actual mating was witnessed several times. Watching animal mate might be uncomfortable for some, but it is a key behavior for the researchers and a sign that life is passed on. Lions, have a complete different way of interacting and mating, it was also witnessed by some of our guests.
While elephants and lions were around every corner, the leopards were hiding away this month.
Well, this is nature one would think and this is true. But on a beautiful evening, as the sun was turning orange and falling on the horizon, our luck turned. An impressively big leopard was spotted by our experienced team. He was relaxing, lying on the overhanging branches, he was like a statue, perfect.
The camp has had a few visitors too. A herd of zebra, more accurately called a dazzle of zebra, has settled in camp and could be seen early morning grazing along. During they are also seen grazing amongst the tent.
Another visitor decided to make Mdonya its home. A young jackal was seen daily resting under the tables, in the lounge and at night, following us from a distance, more curious than ever!
An elephant identified as M-YB24 arrived in camp. He is comfortable with people walking around but when outnumbered by too many, he shows off his big ears and runs away. If he decides to join the resident elephants comity, we will surely have to find him a more symphonious name!
Last but not least, the park is more beautiful and varied than ever, the grass is green, trees are flowering, water is abundant…what else do we need to feel happy!
This is all from our precious Mdonya old river camp – news from the wild side.
Photo credit to ©Lisa Bogdan 2019, the Bailey family, the Kijowski sisters, the Van der host family, Daniel Walther, Alain Lapujade and the Bemont Family.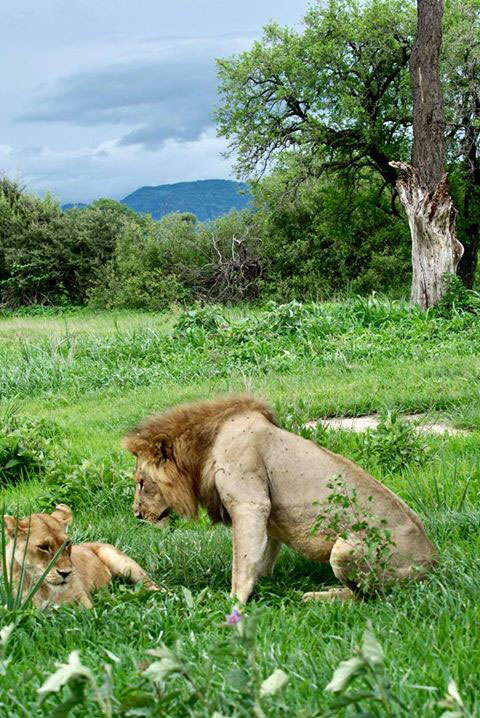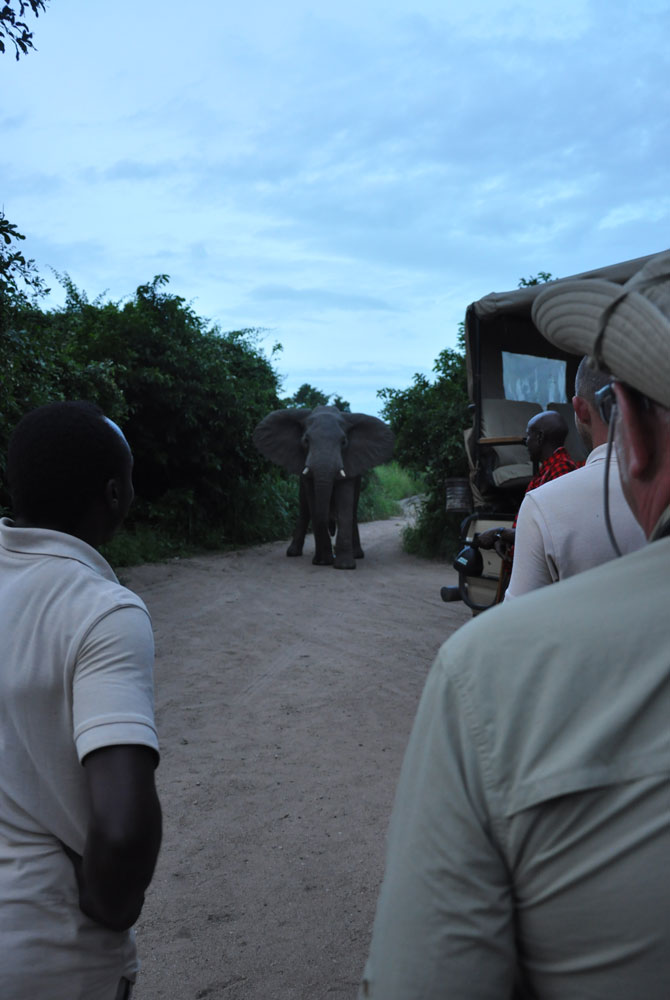 In the hope to see you soon,
Iris, Kingsley and all Mdonya Team.