MDONYA OLD RIVER CAMP
News from the wild side
Nature can be tough. Nevertheless to keep the natural balance, life is taken and life is given.
At Mdonya Old River Camp, we enjoy watching the circle of life happening not further away than our camp.
This month, the resident troop of Yelllow baboons welcomed a new member as well as our playful, cheeky troop of Vervet monkeys. All the females were aggregating and hovering around those little creatures to welcome them into this harsh but beautiful world. Oppositely, the males were not allowed to come nearby, risking their lives if they approached to close the festivities.
Another usually skittish mammal appeared with her new born; the bushbuck. She had been seen around the camp but what a surprise to see her with a miniature copy of herself walking beside her on shaking legs. We are thrilled to see that the regional wildlife could not be less bothered with our presence and life can be lived in harmony.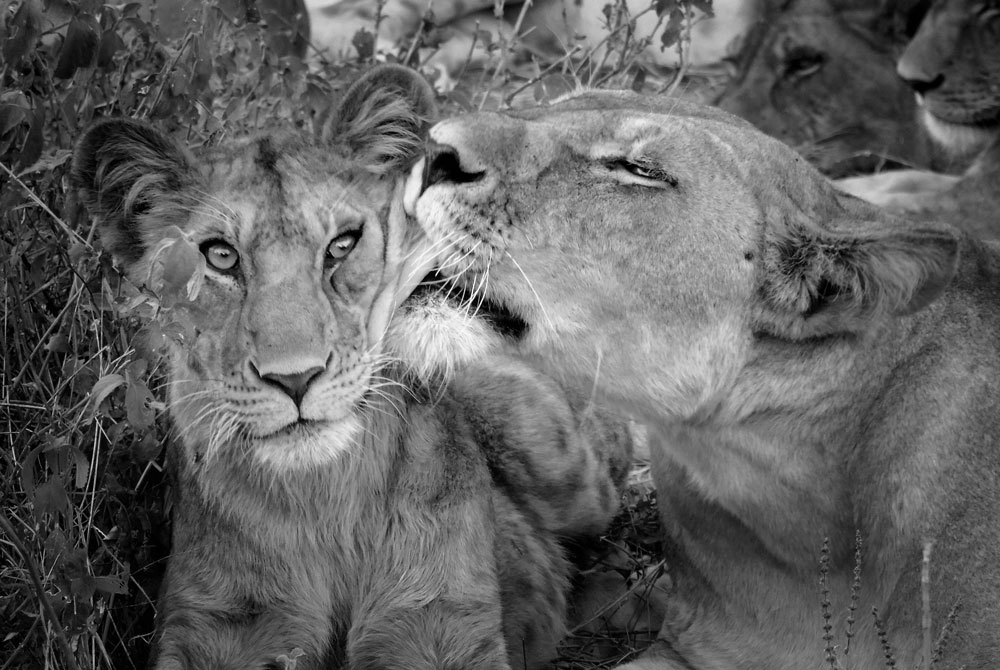 Meanwhile, on safaris, our guests witnessed the harsh side of Mother Nature. A pride of hungry lions made a kill that lasted them long. A mighty giraffe bull had his life taken. Giraffes are well appreciated animals. Gracious, beautiful and elegant. Nevertheless, when a large pride of lions needed to be fed, he became the perfect choice.
It is sad, there is no denial. But the old bull, by taking his last breath, gave life to other animals such as lions, hyenas, jackals, vultures and further down the line, other herbivores looking for bones to chew on. Watching lions tear the flesh and break the bones can be difficult to watch. Nature is raw and doesn't have rules.
Aside from the lions, leopards have been around this month on safaris and in camp.
Fundi Mtoto, the resident leopard living around Mdonya Old River Camp has been spotted a couple of nights, giving us a chance of a lifetime to witness him hunt beside the dining table which at that time, was unsuccessful. Fortunately, a couple of days later, our guiding team found him in an Acacia tree, a couple of hundred meters away from our last tent, feeding on a young bushbuck female. He fed on his kill for over three days before moving on disappear again.
Life in Ruaha National Park never stops to amaze us. Raw, wild and so unpredictable!
Until we meet again,
Iris, Kingsley and all Mdonya Team.